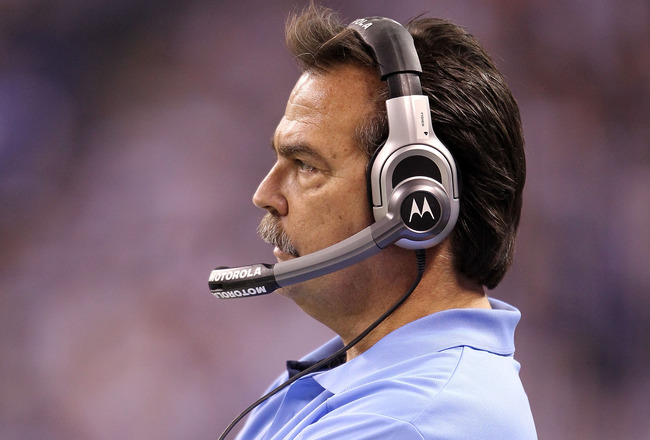 Andy Lyons/Getty Images
According to SI's Peter King, Jeff Fisher will coach the St. Louis Rams next year.
Jeff Fisher also considered coaching the Miami Dolphins, but was probably sold on the Rams because of the presence of a franchise quarterback, the second overall pick in the upcoming draft and the fact that the Rams don't have a general manager.
The Miami Dolphins will now have to move on and decide which candidate is the better fit for their team. They were going to interview Mike Mularkey, but he has since accepted an offer to be the Jacksonville Jaguars' next head coach.
The Dolphins have interviewed Cincinnati Bengals defensive coordinator Mike Zimmer, Green Bay Packers offensive coordinator Joe Philbin, Chicago Bears special teams coordinator Dave Toub and former interim head coach Todd Bowles.
It is still unclear who the Dolphins are leaning towards, but one thing that is perfectly clear is that the Dolphins cannot hire the wrong coach. They must get this one right if they want this franchise to have the same success as it's had in the past.